Start the New Year by Creating a Book of Life | Elders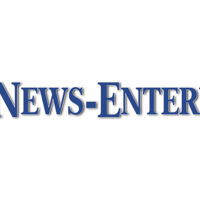 When we think of starting a New Year, we often associate this change with resolutions. Many people choose the New Year as an opportunity to make a fresh start with something they want to start, improve, or even stop doing.
One of the best New Year's resolutions is to prepare a book of life. Not only will the Life Book goal be attainable (you can finally reach your New Year's resolution), but it will be useful to you during your life and after death.
A Book of Life is a central place to keep records of your estate. Estate planning lawyers frequently work with anxious and confused spouses and children who have no idea how to suddenly cope with the financial burden when a loved one falls ill. A book of life can facilitate this transition.
Building the Book of Life also requires you to take a fresh look at your own area. Maybe it's time to reassess life insurance policies or revisit your qualified retirement beneficiaries.
How to build a book of life?
Start with a thick three-ring binder. For most people, a 3- or 4-inch file cabinet will be a good size. Buy a binder that is easy to open, as some can be quite difficult and will make you dread working with your Life Book.
Next, if you have a lot of documents, consider purchasing a color tabbed table of contents. Prepare the book first, then go back and fill in the table of contents.
On the front of the binder, after your table of contents, make a list of the professionals you do business with and the financial organizations you keep accounts with. Include your insurance agent, financial advisor, estate planning lawyer, personal banker, any specific person you work with at brokerage firms, CPA or accountant, preferred funeral home and for those in need. small businesses, all necessary business contacts. You may want to make a note under each professional to indicate the number and types of accounts held with that person.
After creating the list of financial contacts and financial institutions, start filling the workbook with important documents. If your estate planning documents (wills, powers of attorney, etc.) are folded, place them in page protectors. If they are in a separate estate planning binder, write down in your life book the location of that binder and who to contact in case it is not found.
After legal estate planning documents, place other documents that are less likely to be changed. These can include copies of real estate deeds, life insurance policies, prepaid funeral arrangements, and car titles. If you are using a table of contents, be sure to place tabbed separator pages between each new section.
After completing the documents unchanged, add copies of the documents that will need to be replaced each year. This is where you'll include copies of tax documents (even if you don't file taxes) such as dividend returns, income tax returns, and even taxes.
Then file a recent statement for each bank account, investment account, and retirement account. Include a note with each account as to whether the account has a beneficiary payable at death on the account.
Complete the binder by including any other documents that you think should be included.
Preparing a Book of Life is a simple, inexpensive way to familiarize yourself with your own wealth and financial health while giving your future trustee a much easier transition.
Cynthia Griffin is an elder law and estate planning lawyer with Burnett and Griffin PLLC in Elizabethtown. She can be reached at [email protected]