Sight-saving corneal transplantation: an evolving procedure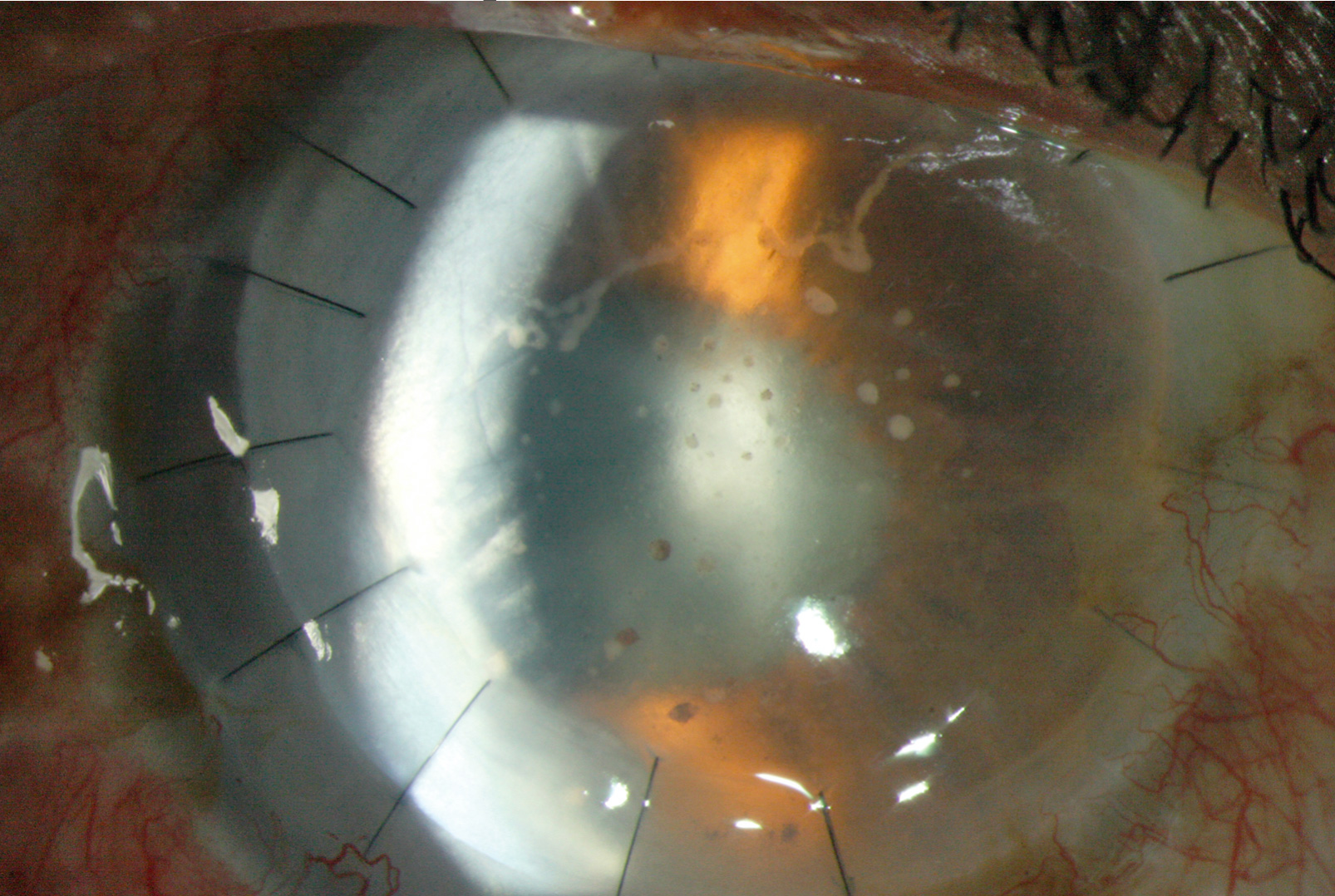 1. Kim BZ, Meyer JJ, Brookes NH, et al. New Zealand trends in corneal transplantation over the 25 years 1991-2015. Br J Ophthalmol 2017; 101 (6): 834–38.
2. Ziaei M, Barsam A, Shamie N, et al. Reshaping procedures for the surgical management of corneal ectasia. Cataract refraction surgery J 2015; 41 (4): 842–72.
3. Arnalich-Montiel F, Alio Del Barrio JL, Alio JL. Corneal surgery for keratoconus: what type, what technique, what results? Eye Vis (London) 2016; 3: 2.
4. Keane M, Coster D, Ziaei M, et al. Deep anterior lamellar keratoplasty versus penetrating keratoplasty for the treatment of keratoconus. Cochrane Database Syst Rev 2014 (7): CD009700.
5. Song Y, Zhang J, Pan Z. Systematic review and meta-analysis of clinical outcomes of penetrating keratoplasty versus deep anterior lamellar keratoplasty for keratoconus. Exp Clin Transplantation 2020; 18 (4): 417–28.
6. Coster DJ, Lowe MT, Keane MC, et al. A comparison of the results of lamellar and penetrating keratoplasty: a registry study. Ophthalmology 2014; 121 (5): 979–87.
7. Heinzelmann S, Bohringer D, Eberwein P, et al. Results of Descemet membrane endothelial keratoplasty, Descemet automated endothelial keratoplasty by stripping, and penetrating keratoplasty from a single center study. Graefes Arch Clin Exp Ophthalmol 2016; 254 (3): 515–22.
8. Woo JH, Ang M, Htoon HM, et al. Descemet membrane endothelial keratoplasty versus automated endothelial keratoplasty by Descemet stripping and penetrating keratoplasty. Am J Ophthalmol 2019; 207: 288-303.
9. Guilbert E, Bullet J, Sandali O, et al. Incidence and reversibility of long-term rejection after penetrating and lamellar keratoplasty. Am J Ophthalmol 2013; 155 (3): 560–69.e2.
10. MO Award, Thompson RW, FW Award. Risk factors for various causes of failure in initial corneal transplants. Ophthalmol Arc 2003; 121 (8): 1087–92.
11. Ziaei M, Greene C, Green CR. Healing of ocular wounds: therapeutic perspectives. Adv Drug Deliv Rev 2018; 126: 162-76.
12. Ziaei M, Zhang J, Patel DV, et al. Umbilical cord stem cells for treatment of corneal disease. Surv Ophthalmol 2017; 62 (6): 803–15.
13. Okumura N, Kinoshita S, Koizumi N. Application of Rho kinase inhibitors for the treatment of corneal endothelial diseases. J Ophthalmol 2017; 2017: 2646904.