road to financial freedom | THIS DAY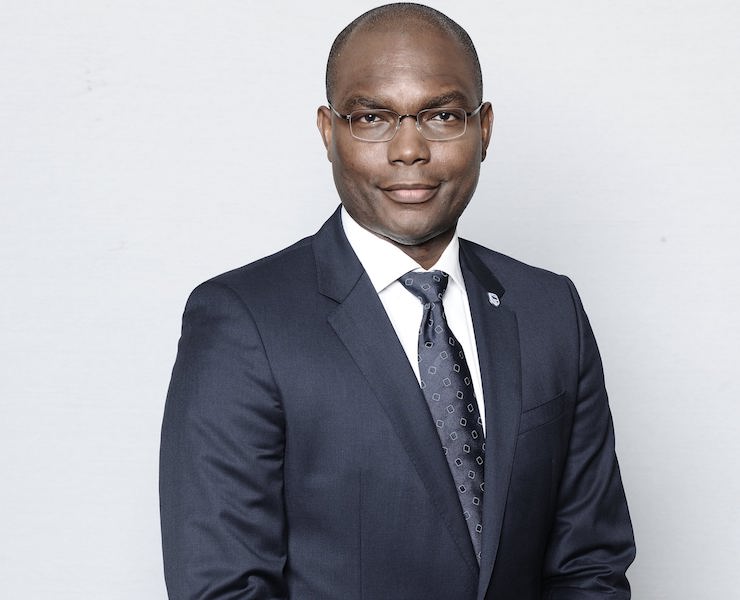 Remy Osuagwu
Everyone wants to be financially free. This is because as human beings we naturally desire a better standard of living. However, most of the time, achieving a better standard of living is not achieved on a gold platter. It is not a sprint but rather a marathon.
Every journey begins with one step. The steps we choose to take in life, including the financial decisions we make, go a long way in determining the level of success we will achieve. These decisions can either make or spoil the path to financial freedom.
Achieving financial freedom depends on many factors, including our income, expenses, lifestyle choices, investments and savings. Whether you are an entrepreneur, company employee, self-employed, or have a passive source of income like an inheritance, these business and economic aspects play an important role in your finances.
The main avenues that I recommend for people who want to achieve financial independence are saving and investing. By saving, you set aside income for emergencies or future uses. It is the preservation of funds that are not needed for immediate consumption for a period of time.
Saving means consuming less in the present in order to have more money in the future. The act of saving requires dedication, consistency and discipline. Investments, on the other hand, are assets or items acquired with the aim of generating income or developing resources. Appreciation refers to an increase in the value of an asset over time. When an individual purchases an item as an investment, the intention is not to consume the item but to use it in the future to build wealth.
Many Nigerians, however, are inclined to consume with minimal savings or investments due to several economic barriers. The lack of a savings culture has a negative impact on our growth. Renowned economic analysts often base Nigeria's current economic situation on the lack of a culture of savings. The country lacks infrastructure development because public spending exceeds its savings. Policies must be put in place to encourage investment in key sectors of the economy. To stimulate growth, more investment is needed in infrastructure, which will produce positive results in the future.
Another factor influencing our culture of savings is the current state of the economy. With household income falling as inflation rises, the average Nigerian is struggling to save. According to the National Bureau of Statistics (NBS), 40 percent of the population, or nearly 83 million people, live below the country's poverty line of $ 1.90 a day. Food prices have risen sharply with current inflation estimated at 13.25 percent. With such statistics, the propensity to save is low.
However, these realities are also the reason why the culture of savings must be aggressively imbibed.
The importance of saving cannot be overstated, yet people find it difficult to save. Saving funds is a positive habit that all individuals must cultivate in order to achieve financial stability. To build wealth, you have to make good financial decisions early on.
Having funds can bring peace of mind. It is heartwarming to know that there is a hiding place somewhere to fall back on when there is an urgent financial need.
One of the main advantages of saving is that it dampens the effect of unexpected events. When emergencies arise, there is usually a pressure to seek additional funds in the very short term. This problem can intensify if the emergency is sudden illness or job loss. A sudden loss of income can leave an individual in dire straits. Therefore, having savings can be a great comfort cushion whenever the need arises.
Stories abound of people who have lost their jobs but have a financial cushion from their strong savings accounts, which stems from instilling a culture of savings. There are also examples of individuals who went further into misery because they had no form of savings.
Making a good investment is the key to building future wealth. Choosing where to invest and what to invest in are critical factors on the road to financial freedom. Buying stocks from a company like Stanbic IBTC, which offers zero fees to open a stock brokerage account, is a great way to invest money. Stanbic IBTC's pedigree and proven track record in wealth management has helped many investors achieve financial stability and growth. In addition to stocks and securities transactions, you can buy assets that will create long-term value, depending on how much you want to invest.
To be financially free, certain measures must be taken. The first step on the road to financial freedom is a carefully planned budget. In my experience, setting clear financial goals and categorizing finances into fixed, variable, and contingency expenses will help you sort out monetary priorities effectively.
Second, having funds available for retirement is a wise and strategic plan for achieving financial independence. Many people find it difficult to save money for retirement due to future uncertainties. They fear that they will not live long enough to use these savings. The widespread thought is that we must profit now because no one knows tomorrow.
However, it is better to save, which can be useful for the beneficiaries of an individual in the event of an unfortunate death. It is also prudent to have a retirement plan coupled with retirement savings funds. Getting into the habit of saving a small percentage of your income over several years can build up a substantial amount of retirement assets. It will make retirement much more comfortable.
To encourage a culture of savings in Nigeria, Stanbic IBTC supports individuals with a Reward4Savings promotion. Promotion involves saving small funds and getting cash rewards. Strong savings will ensure that an individual is on the path to financial stability.
Finally, to achieve financial freedom, an individual must plan and protect his wealth and assets. Having a solid financial plan and adequate insurance in place is the best course of action.
In the words of Warren Buffet: "Don't keep what's left after you've spent, but spend what's left after you've saved. "
Osuagwu is the Head, Commercial and Commercial Clients, Stanbic IBTC Bank Plc