Punjab's PPAs Under Review, Chief Minister Amarinder Singh Says | Chandigarh News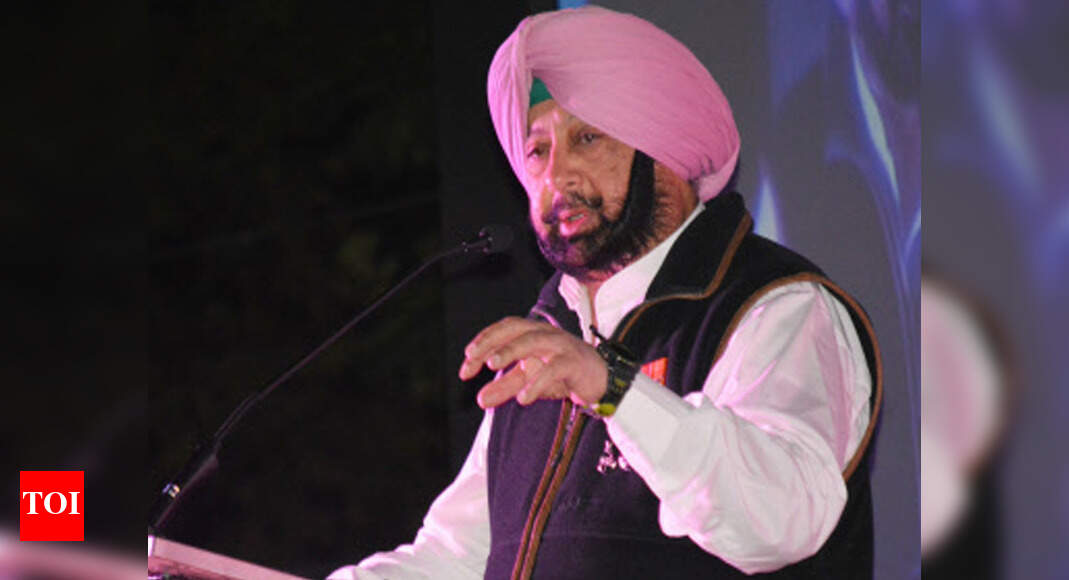 CM Amarinder Singh said the current crisis was the result of the failure of a unit at the Talwandi Sabo power plant, generating 660 MW of power. (File photo)
CHANDIGARH: The Chief Minister of Punjab, Amarinder Singh, said on Saturday that the Power Purchase Agreements (PPAs) signed by the former SAD-BJP government were already under review and the government of the The state would soon announce its legal strategy to counter the agreements, which had placed an excruciatingly unnecessary financial burden on the state.
Amarinder, who chaired a meeting to review the state's energy situation, later said a carefully crafted legal action plan was being formulated to save the Punjab from further financial losses due to "ill-conceived PPAs." Signed by the Badals during their reign. Of the 139 PPAs signed by the SAD-BJP government, 17 were sufficient to meet the state's full demand for electricity, he said, adding that the remaining 122 for 1,314 MW of "expensive power" were signed inexplicably ", imposing an unnecessary financial burden on the state.
He called on the population to use electricity wisely and to cooperate with the government to overcome the temporary power shortage, adding that against the 13,500 MW supply, demand last week reached an unprecedented 16,000 MW. Immediately, PSPCL began purchasing 7,400 MW of out-of-state power, he revealed, adding that this was 1,000 MW more than what was purchased last year. If the amount of purchases had not been rapidly increased, the State would have had to face an additional deficit of 1,000 MW of power, further aggravating the crisis, he stressed.
He said the current crisis was the result of the failure of a unit at the Talwandi Sabo power plant, generating 660 MW of electricity. While a notice had already been issued to the plant by PSPCL to impose a heavy sanction, the state government had, for its part, taken strong measures to remedy the shortage of electricity, a- he adds.
Those measures, he said, included three days off weekly for the industry, including rolling mills and induction furnaces, from July 1-7. Only essential services and continuous processing industries have been exempted from these regulations, he added. In addition, state government offices have also been ordered to operate from 8 a.m. to 2 p.m. until July 10, with the use of air conditioners prohibited in these offices.
FacebookTwitterLinkedinE-mail