Lower costs, more control, and better technology: why the trend for DIY business models continues to rise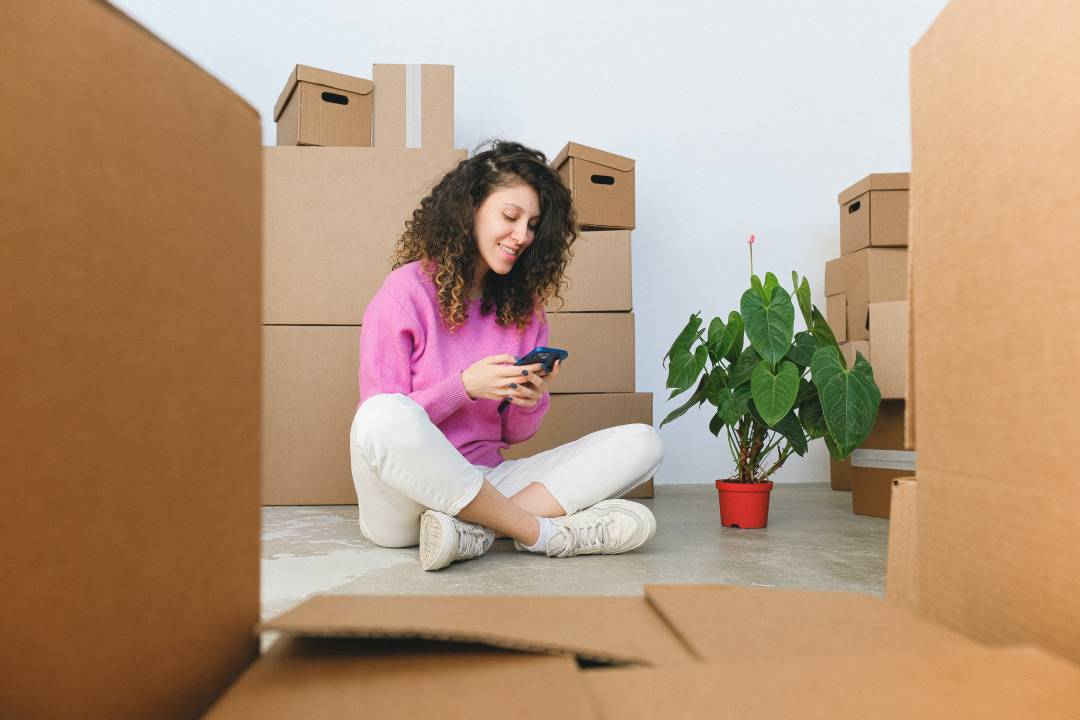 Sponsored content
With traditional business models disrupted by technology, new platforms are offering people new and improved – and often low-cost – ways to live, work and build wealth.
Global markets have been disrupted by the emergence of new platforms such as Airbnb, Uber, Xero, Airtasker, Expedia and CarSales, allowing people to generate more income with less expense and take on roles that were once reserved for big companies and big budgets.
Self-directed pension funds have been on the rise for some time now, with the number of SMSF triple over the past 20 years. And for good reason – people are realizing that they should be in control of their savings and future retirement by doing it themselves, rather than handing over the reins to a large pension company and a "one size fits all" approach.
So why are people turning away from traditional models and moving towards DIY?
1. Save money and build wealth
The simplest answer to why these DIY models continue to be so attractive to people? They save money. You don't have to pay someone else to do the groundwork for you when you are able to take advantage of simple technology, tools, and resources that save you money. money yourself.
Everyone's retirement plan is different, but when looking at important assets like property or retirement pensions, everyone's priority is to determine the best and most profitable plan to put in place in order to build wealth. for the future. Being able to cut costs takes some of the pressure off your pension plan and, ultimately, means you can retire better – and faster!
2. More control and more flexibility
More and more people want to be their own boss. Having control over your income and being able to choose where your money goes is an attractive prospect and provides a sense of security.
There are now 62,000 Uber drivers in Australia in just 11 years since Uber launched in Australia. People embrace the "secondary crush" and appreciate the flexibility to work for themselves, choose their own schedules and determine their own future. Ridesharing models have now completely dominated the market and essentially made traditional taxi services obsolete.
It makes sense that when it comes to major assets, people want the same control and flexibility to do things their own way. Relying on a third party can lead to shortcomings when those third parties do not meet your expectations. Having the freedom to cut out the middlemen and take charge of your finances is a major factor in the DIY movement.
3. Diversify sources of income
If the past 18 months have taught us anything, it's that life can be turned upside down in a second and our sources of income and typical ways of working can change from day to day. These tumultuous times have made people realize that backup plans are important. The importance of diversifying our sources of income has become increasingly clear – and to avoid being thrown into the financial deep end, having multiple sources of income provides a sense of security.
DIY templates let you put multiple eggs in multiple baskets inexpensively, and all from the comfort of your own home.
Through the pandemic, we have only seen these DIY models continue to soar. Being confined to our home and having to run business during times of isolation has made people turn to technology and forced us to find alternative ways of generating income that are ultimately more convenient, efficient. and flexible.
It only follows that one has the same desire for what is often the greatest good of people – property. Self-managed owners take on the role of property manager and simple, intuitive technology makes it possible. Online platforms like RentBetter give people all of the tools and resources of a rental agent at a fraction of the cost, and owners take charge of their investment properties while saving on management fees. In 2020, REA reported that 33% of the market is now self-managed.
RentBetter Founder and CEO Jeremy Goldschmidt says: "Every day we see more and more homeowners making the decision to manage their own property rather than hiring a property manager. Once our clients realize the potential of self-management – the financial savings, increased control, and the convenience of technology that makes it easier – they wonder why they didn't do it sooner.
It's no wonder these methods have been so popular. We're all drawn to the prospect of having better control over our assets, more flexibility in how we manage them and, of course, more money in our pockets. It has also never been so easy to achieve. There are enough resources and user-friendly systems to provide plenty of guidance, which means these tech platforms aren't just for millennials and below!
Goldschmidt continues: "It's wonderful to see so many people enjoying the benefits of self-management. We have clients ranging from early stage investors to real estate moguls, young entrepreneurs to retirees! Our platform provides incredible support and simplifies self-management. We really focus on support and that helps our customers feel confident that they can do it on their own.
The trend towards these DIY models has seen many traditional businesses feel the need to change their approach or risk collapsing. The recent collapse of global travel group Thomas Cook is a stark reminder of this. The rise of online booking sites such as Booking.com, Expedia and Airbnb put pressure on prices through price comparisons, ultimately causing the business to disappear.
People are realizing the benefits of full control over their financial decisions and are rewriting their playbooks. New systems have returned the reins to riders, allowing more savings that add up. And let's face it, who doesn't want that?
If you are a homeowner and would like to learn more about how you can regain control of your property and maximize the return on your investment, contact RentBetter today at RentBetter.com.au
This article is sponsored content. The provider of this content has a commercial agreement with Switzer Financial Group.