Lease recognition predictions for 2022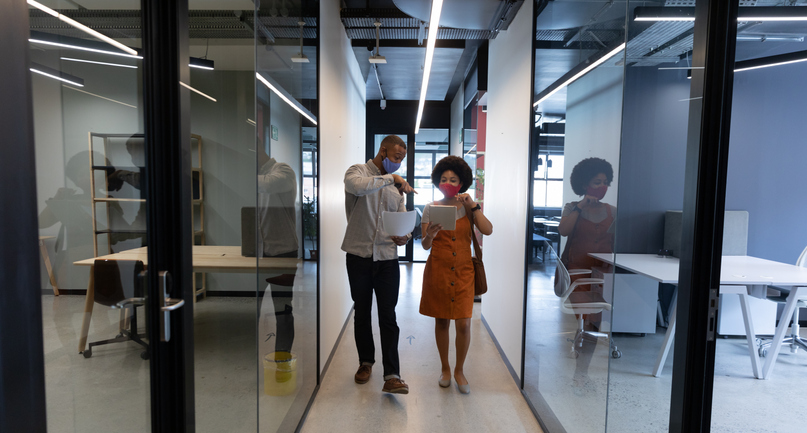 © Wavebreakmedia / iStock / Getty Images Plus
A panel of accountants from private companies recently met to ask the FASB to consider extending the ASC 842 deadline again. In light of the demand, FEI Daily spoke to Sarah O ' Sullivan, Accounting Director at LeaseQuery. O'Sullivan is a CPA with 15 years of industry experience. In this Q&A, she shares her lease accounting forecast for 2022, including the Day 2 accounting challenges businesses face and reassessing real estate leasing needs.
FEI Daily: Can you share some predictions you have for real estate leases in 2022? In general, are companies ready to properly account for their leases?
Sarah O'Sullivan: The continued impact of the COVID-19 pandemic on real estate leases will likely be visible through 2022, given the continued evolution of demand for office and retail space. Many businesses continue to operate on remote, hybrid or flexible work schedules in order to comply with changing state-to-state coronavirus restrictions and employee needs. While some industries may, to some extent, pivot their need for real estate leases, others, like manufacturing, rely on their real estate leases to meet commercial production. Similar to last year, companies are likely to take several factors, such as staffing and operational needs, into consideration when making real estate lease decisions in 2022 and beyond.
Therefore, it is important that businesses make sound "lease versus buy" decisions and give due consideration to amended, terminated and new leases while ensuring that they are ASC 842 compliant. Especially for businesses. who have many service agreements, it is important that they review those agreements to ensure that they also record the leases incorporated. Tools and guidance are available to help ensure compliance. Businesses just need to be aware of the advice, understand it, and implement it correctly so that there are no discrepancies during audit season.
FEI Daily: What updates can you share regarding a potential delay in the ASC 842 transition deadline for private companies and nonprofits?
O'Sullivan: A panel of accountants from private companies met at the end of September to implore the FASB to once again consider extending the deadline for compliance with ASC 842. Although more time to comply with the transition deadline might be useful for some, especially given information from post-transition public companies which warned that the transition was both more complicated and taking longer than expected, companies should not suspend efforts transition pending decision of the FASB.
FEI Daily: If the FASB delays the ASC 842 transition deadline for private companies and nonprofits, should private companies and nonprofits change their timeline for implementing ASC 842? If so, how should they think about redefining their efforts?
O'Sullivan: If the FASB delays the ASC 842 transition deadline for private companies and nonprofits, companies should still continue with the transition process as planned, given the complexity of this tedious process. Remember that the majority of advice from SOEs, which have been mandated to complete their transition over the past few years, is that they underestimated the difficulties and time constraints they would face. Additionally, a number of companies have told us that, even with the current deadline fast approaching in December, some have yet to begin their transition process. Additionally, many companies still work remotely, which means making sure teams communicate effectively and the right resources are allocated to ensure a successful transition.
FEI Daily: What are the biggest Day 2 challenges that private companies and nonprofits should expect after the initial implementation of ASC 842?
O'Sullivan: Once private businesses and nonprofits have made the transition and become fully compliant with ASC 842, there is still work to be done to stay in compliance. It is important for finance managers and business accountants to understand that many areas of their business, beyond balance sheets, will be affected. Post-transition needs include developing new processes, training staff, upgrading technology, meeting more detailed reporting requirements, and technical accounting assessments. Maintaining compliance after implementation will be a challenge and it will take a team effort to ensure accuracy.
Daily FEI: How to mitigate these challenges?
O'Sullivan: To mitigate the challenges of Day 2, organization-wide processes and controls should be in place so that new leases signed by the company are added to the centralized rental repository. Staff should also be trained on how to recognize new integrated leases that may be hidden in other types of contracts.