Jacinda Ardern says fear is not part of Covid-19 vaccine deployment strategy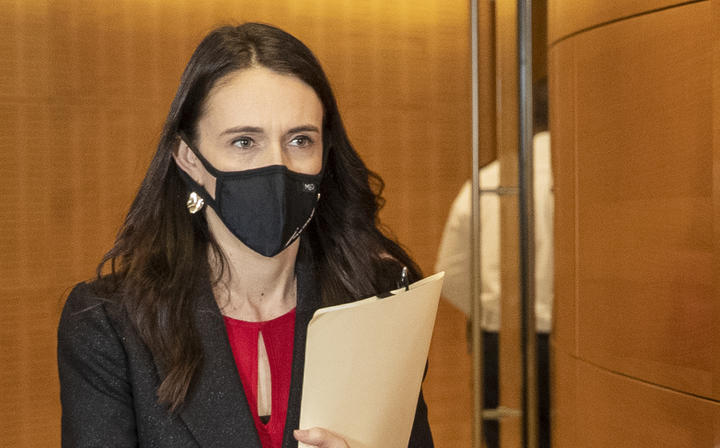 Prime Minister Jacinda Ardern denies using fear as a motivation for people to get vaccinated.
Former Prime Minister Sir John Key wrote editorials calling for financial incentives instead of fear tactics to increase the number of vaccinations.
He described New Zealand as a "smug hermit kingdom".
Ardern said Morning report the government had developed a policy based on the best evidence and published information on which to base its decision-making.
She said fear had never been a "strategy".
"So making people know that our researchers and our evidence overseas tell us that a high vaccination rate doesn't stop epidemics.
"I think it's safe to assume that once vaccinated Delta goes away and unfortunately no country has seen that."
Ardern said several countries have border restrictions despite large numbers of vaccinated citizens.
"Many countries are in an experimental phase now that they are vaccinated, and are operating with caution.
"We talked about our plan to reopen, for example we are testing self-isolation as a pilot this year so that we have more options for people to self-isolate at home.
"We talked in the new year, once we have a vaccinated population, [of] relaxing our border restrictions by using shortened isolation periods. "
She said it was part of New Zealand's border reopening plan, "but of course we need more people vaccinated right now."
Vaccine passports
Authorities have been working on a health card system, which is expected to be rolled out next month.
RNZ understands that it is legally difficult to make Covid-19 vaccination certificates mandatory in places like restaurants and bars.
But Ardern said there are plans to allow the events industry to use them.
She said it would be used in "higher risk environments rather than in the possibility of accessing essential services".