Gemini lied about its security, says IRA Financial in $36M hacking lawsuit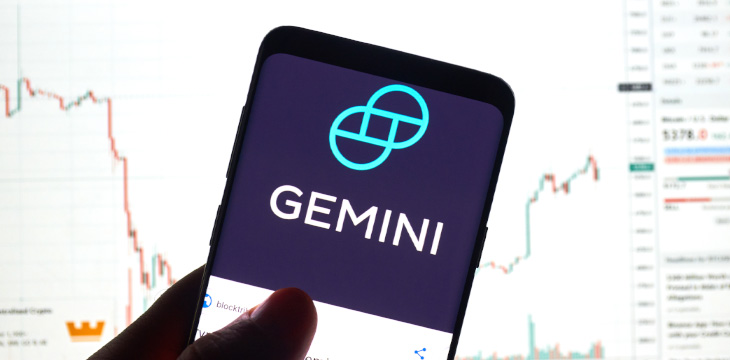 Gemini lied about the security of its platform and is responsible for losing $36 million in a hack in February, according to a new lawsuit filed by a US IRA provider. The lawsuit says Gemini designed its system with a single point of failure, lied about it, and failed to stop the hack despite being repeatedly told about it.
The lawsuit was brought by IRA Financial Trust, a South Dakota-based company that provides self-directed Individual Retirement Accounts (IRAs). While US regulations prohibit corporate IRAs from engaging in digital assets, IRA Financial can offer such products because it is a self-directed IRA. It enabled investments in digital assets through a partnership with Gemini.
Everything went wrong in February. As the company revealed on Twitter, it had uncovered "suspicious activity that has affected a limited subset of our customers with accounts on the Gemini cryptocurrency exchange."
However, as sources revealed to Bloomberg at the time, the company downplayed a major breach in which $36 million in client funds were stolen — $15 million in ETH and $21 million in BTC. The hackers managed to infiltrate the IRA's financial account and, after stealing the funds, laundered them through the Ethereum-based Tornado Cash mixer.
In a press release, IRA Financial revealed that it had filed a lawsuit against Gemini, claiming that it had failed to put in place proper safeguards to protect client assets.
The exchange boasts of having "industry-leading security protections, such as two-factor authentication, 'whitelisted' withdrawal addresses, and fraud detection algorithms." These, he says, eliminate a single point of failure. However, this was a misrepresentation that turned out to be a bit too expensive for the company.
"Unlike many of Gemini's representations of security, Gemini has designed its API with a single point of failure. If breached, this single point of failure allowed a bad actor to steal all crypto assets held by clients of an institutional client, such as the IRA," he said.
The lawsuit further reveals that Gemini designated the IRA account as the main account, with customers holding sub-accounts. He then gave the IRA a master key, the holder of which could bypass all security protections, but he also failed to mention this. Gemini treated the master key "as if it were mundane information, repeatedly exchanging insecure and unencrypted emails with the IRA containing the master key," the IRA claims.
"[N]Not only did Gemini's system harbor a single point of failure, it also contained a radical vulnerability that allowed a breach of a single customer account to metastasize to all accounts," he added.
All of these vulnerabilities were exploited on February 8, hackers grabbed $36 million, and the IRA said Gemini was to blame. If his depictions of additional protection such as two-factor authentication had been true, the hackers would not have taken the money.
Moreover, Gemini failed to even detect that hackers had gained access to the IRA account. It was the IRA that alerted the exchange, and since the company couldn't freeze its accounts, it had to wait for Gemini to intervene, which took over two hours.
"…once the IRA discovered the hack, it took Gemini a frantic email – over and over again – to freeze all accounts. Remarkably, it took six emails from the IRA and nearly two hours at Gemini to freeze all client accounts. In the meantime, millions of dollars in crypto assets have been stolen," the lawsuit said.
The IRA wants a financial reprieve from the New York Stock Exchange, and has pledged to use this proceeds to pay off all accounts that were affected by the hack. Eric Ostroff, who is representing the company in court, says the lawsuit seeks to redress the massive damage suffered by the IRA, both in the loss of its funds and damage to its reputation.
Gemini has previously dismissed any claims that he was to blame for the hack. A statement claimed that although IRA accounts are managed on its platform, "Gemini does not manage the security of IRA Financial's systems."
The new lawsuit comes just days after the Commodity Futures Trading Commission sued Gemini for making false claims and flat out lying about its BTC futures contracts in 2017.
Follow The CoinGeek Crypto Crime Cartel series, which dives into the flow of groups of BitMEX at Binance, bitcoin.com, Blockstream, Metamorphose, Coinbase, Ripple,
Ethereum, FTX and Attached—who co-opted the digital asset revolution and turned the industry into a minefield for naïve (and even experienced) market players.
New to Bitcoin? Discover CoinGeek bitcoin for beginners section, the ultimate resource guide to learn more about Bitcoin – as originally envisioned by Satoshi Nakamoto – and blockchain.