ED's request to seize Kochhar's assets denied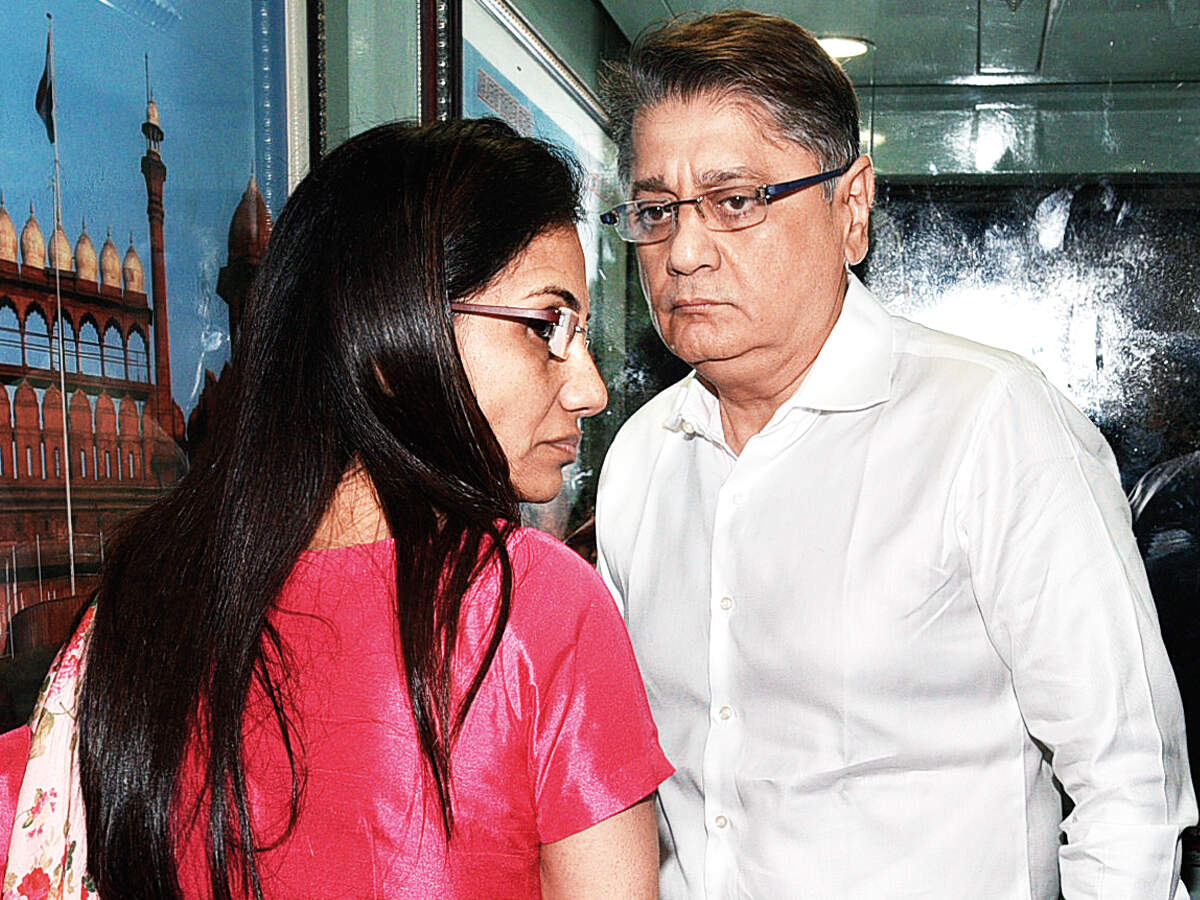 The PMLA adjudication authority said the alleged "quid pro quo" transaction of Rs 64 crore for the loan was a "real business investment".
The Money Laundering Prevention Law (PMLA) adjudication authority rejected the Enforcement Directorate's (ED) request to seize a multi-crore apartment based in South Mumbai, Rs 10.5 lakh seized money and other assets belonging to businessman Deepak Kochhar, husband of former CEO of ICICI Bank, Chanda Kochhar, and his companies as part of his investigation on money laundering linked to ICICI Bank-Videocon Group loan file.
In January of this year, the ED had provisionally seized assets including Churchgate's apartment, land, seized cash, plant and machinery from wind farm projects, worth a total of 78.15 crore. of Rs. The ED can appeal the order within 45 days to the SAFEMA Appeal Tribunal. Management filed its first indictment 10 days ago in the ICICI Bank multi-crore loan case. The agency cited 11 individuals and companies as accused, including Deepak Kochhar, Chanda Kochhar and the managing director of Videocon Industries Limited, VN Dhoot, who have all denied any wrongdoing.
The investigation is based on a CBI case filed in January 2019 concerning alleged irregularities in the granting of six "high value" loans worth around Rs 1,875 crore to five companies in the Videocon group between June 2009 and October 2011. ED investigation showed loans were refinanced and a new loan totaling Rs 1,730 crore was sanctioned to M / s Videocon Industries Limited (VIL) and its group companies and these loans became non-performing assets (NPAs) for ICICI Bank on June 30, 2017. It was alleged that the bank on August 26, 2009 sanctioned a rupee term loan of Rs.300 crore to Videocon International Electronics Ltd (VIEL) in alleged violation of Sanction Committee policy.
It was alleged that one day after the disbursement of the loan of Rs 300 crore to the company Videocon on September 7, 2009, the Videocon group transferred via Supreme Energy Pvt Ltd (SEPL) an investment of Rs 64 crore to the accused company Nupower Renewables Ltd (NRL), whose then Managing Director and CEO was Deepak, on September 8. It was further alleged that the transfer was part of a consideration transaction between Kochhar and the Videocon group.
Chanda Kochhar was accused of being part of the fraud as she was then part of the sanction committee of the bank that granted the Rs 300 crore loan. It was also alleged that Videocon transferred SEPL to Pinnacle Energy Trust managed by Deepak via a circuitous route from 2010 to 2012.
Highlighting the key allegations in the case against the accused persons and companies, the adjudicator, TV Shah, member (right), in his order, referred to Kochhar's response, saying: "He came out of the facts reported by D-1 (paragraph 7.7.6 of its response) that said sum of Rs. 300 crore was in accordance with the credit policy and previous practices of ICICI bank.
He said: "It also emerged from the facts underlined by D-1 (paragraph 7.7.7 of his response) that a loan of Rs. 300 crore given to VIEL in 2009 was repaid to ICICI Bank… it is not question whether a loss is caused to ICICI Bank with respect to this loan. The order further stated: "Said VIEL loan account was never declared NPA."
"The business decision and investment transaction of Rs. 64 crore in NRL handled by Deepak Kochhar, husband of Chanda Kochhar, by VN Dhoot of SEPL, is not related in any way to the FIR filed by CBI with the sanctioning RTL of Rs. 300 crore by the ICICI committee, "of which Kochhar was one of the members, according to the order.
The order stated that the "defendants" could establish that the Rs 64 crore investment was "a genuine business investment duly considered long before the sanction of the loan".
"The FIR alleges that M / s NRL was managed by Sh. Deepak Kochhar. He does not allege that M / s NRL belonged to Sh. Deepak Kochhar, "the order indicates. Kochhars lawyer Vijay Aggarwal had argued against the main allegations in the case. Aggarwal said: "It was argued that at the date of the Rs. 64 Crore investment, NRL was 95% owned by SEPL and SEPL was 99.9% owned by VN Dhoot and hence the transaction cannot qualify as a bribe as the money must still belong to a company owned by VN Dhoot. The authority said neither the ED nor the CBI had interviewed eight "officials" despite being identified.